As a beginner to playing at online casinos, there are a few things you should look out for, regardless of the credentials that the online casino puts forward. Follow these simple guidelines and you are much more likely to have a good experience. So, before you make a deposit at an online casino, keep this checklist handy. We believe that all of the criteria below should apply to your decision. Don't risk playing at the online casino unless you are pretty comfortable that all of the conditions below are met.
Check the Software Provider
If the online casino is not powered by one of the software providers, move on immediately: Microgaming, Playtech, NetEnt, Rival and Real Time Gaming
Check where the Casino is Licensed
Licensing is extremely important, If the online casino is not licensed by onee of the following jurisdictions, move on again:
UK and Isle of Man
Gibraltar
Australia
Kanawhake, Canada
Antigua
Netherlands Antilles
Costa Rica
Norfolk Island
Worse yet, if you can't find licensing information on the website, it's not even worth wasting your time.
Read their Terms and Conditions
If you like the look of the online casino, always read the terms and conditions and make sure you fully understand them. If they are not clear and simple to understand, don't even read a second time. They were probably written like that on purpose.
Terms and Conditions should be on the website, if not, don't waste more time.
Check your Eligibility
Some online casinos will not accept players from certain countries. Always check their terms in this regard.
Understand the Bonus Rules
You will find that nowadays that most online casinos offer sign up bonuses to lure players and ongoing bonuses to try and keep them depositing. However, it is important to be aware that bonuses always have terms and conditions that determine what you can and can't do with the money. You are almost always required to wager the bonus money (and sometimes even the deposit) a certain number of times. For example, a casino might advertise a 100% up to $100 bonus. This means you will have $200 in your account. However they will require you to wager through the deposit plus bonus, say, 12 times. This means you have to wager 12 x 200 = $2400 before you can cash any money out. Before you claim a bonus, always check the terms and conditions at the casino. it should be clear what these are. If it isn't, and you find yourself fishing around to try and find their terms, you will have reason to be suspicious.
You are also Responsible for Security
You will notice that some online casinos include a clause in their terms and conditions about the security of your own computer. In simple terms, if anyone has access to your computer and ends up playing under your account, the online casino will not be held liable for your losses. Keep your computer secure.
Try before you Buy
This is the best thing about online casinos! You can try just about every game on offer as a free money player (except for progressive jackpots). So use this opportunity to familiarize yourself with the ins and outs of the online casino. Check out the games, the cashier feature and the help feature. Once you have chosen a game, read the game rules thoroughly. Different online casino platforms sometimes have different rules for the same game.
Register a Real Player Account
This is a major hurdle for some new players. Even though you may feel that you have done your homework, you may still feel nervous about providing sensitive information about yourself to the online casinos. If you would like a second opinion, you are always welcome to contact us. Remember, we guarantee deposits up to $1000 at any online casino advertised on this site, if you have followed the links off this site to the casinos.
Depositing Funds
Online casinos offer a range of options for depositing money into your account. Recently, gamers have found it difficult to pay by credit card, although you will still find that credit cards sometimes work. We suggest you make use of  Skrill or NETeller. There are many other online casino deposit options.
Withdrawing Winnings
If you have been lucky enough to win, congratulations. To withdraw your winnings, most online casinos will require you to certify your account. You will need to provide a copy of your passport and a utility bill. Scan these or make a copy and provide them to the casino.
It is our opinion that there is never any reason a cash in request should take longer than 48 hours to process. If you have signed up at the casinos via a link on our site, please contact us about this immediately. If not, you can contact us regardless and we will try and help.
A common rule: Unless you are comfortable with the online casino, don't send them any information whatsoever.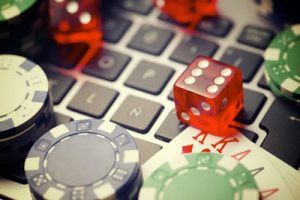 New Player Casino Blackskies welcomes the new players in the incredible world of online casinos. Our guide for the beginners intends to offer them step by step instructions on how...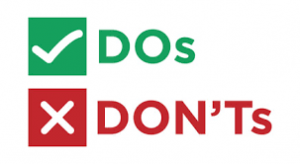 Casino Dos n Don't s At the time of gambling online a person spans a lot of his hard earned money that simply indicates that before going further it is...