Gambling Books – Best Books for a Great Gambling Experience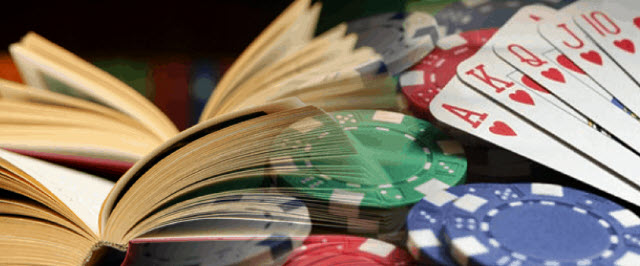 It is known that high stake gambling is a quick process. Today there's money, tomorrow there's not. This enthralling and exhilarating world has gained so much popularity and there are a whole lot of television shows, books and even documentaries on how to make it work in this world. Ernest Hemingway and Hunter S. Thompson are gambling legends and decided to immortalize their love for gambling in quite a number of books.
In this chase for a quick buck, a new sleight of stars have taken their place. Some Hollywood A-listers, Matt Damon, Brad Pitt, George Clooney and Jennifer Tilly are die hard Hold'em fans and are avid players and this is when they are not in the studio filming for a casino themed movie.
Dostoyevsky's The Gambler gave way to more books like Positively Fifth Street: Murderers, Cheetahs and Binion's World, which was an ode to Ted Binion and the World Series of Poker. More cranky and colorful books like Thompson's Fear and Loathing in Las Vegas and The Rise and Fall of a Casino Mobster by Frank Cullota and Dennis Griffin dwell on the darker side of the casino world.
In honour of the 9th of August which is book lovers' day, we have decided to steer away from books with a great use of the poetic license and extravagant stories of gambling fiction. We have three books on the other hand that will teach you great lessons about casino playing. They are: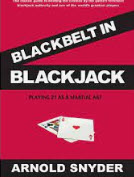 This guide is a straightforward and very comprehensive one intended for people whose aim is to win at casino games in a systematic manner. The book is quite easy to read and is filled with great tricks and important tips that can give you quick wins in less than no time. The first sections are more focused on blackjack strategy for beginner players.
After this, we have more tips for more experienced players. This book is broad and it goes into detail on all aspects of Blackjack games, from how to manage your bankroll to game selection and table conditions. If this 21 is your thing, then Blackbelt in Blackjack is the perfect guide for you.
Unlike the previous book, Gambling Wizards includes a number of interviews with the best sports betting, horse racing and casino gamblers found in the mid-2000s. They are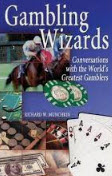 extremely good at what they do so you will get a lot of anecdotal tips and strategies straight from the sources. The book is an inside into the minds of these very successful gamblers and it shows you just how these people use information to get the best possible results when playing for real money.
You'll also meet people like Chip Reese and Doyle Brunson, who are legends of the WSOP and have won millions of dollars just in one sitting. Also, you will meet in this star studded gamblers cast the Backgammon champion, Mike Svobodny, high stakes blackjack and poker player, Cathy Hulbert and highly famous sport bettor, Stan Tomchin.
Repeat Until Rich – Josh Axelrod: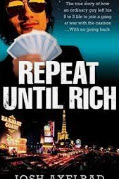 Josh Axelrod in his book, or public diary, Repeat Until Rich gives to us his exciting rise and disastrous fall as a gambler and high roller at B&M and online casinos. This book is an emotional memoir. It shows his personal experience and he details his path as a professional gambler who gained more than $700 000 playing blackjack.
Axelrod, a philosophy major from Columbia, and a part time Wall Street Trader tells us how he gets in contact with a seedy gambler who took money from "investors" in a bid to beat the casino by counting cards. Josh tells a story, one in which he rapidly climbs the heights and becomes the hottest player on the professional circuit in Las Vegas.