Best 10 Endorphina Casinos Software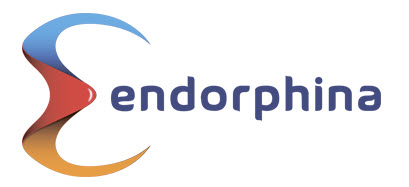 ---
Endorphina: All You Need to Know About This Casino Software Developer
Advantages
A large number of games are available.
There is a lot of variety in the themes that they utilize in their slots.
The graphics in the games are stunning, and the audio effects are excellent.
Disadvantages
The majority of their games do not look good on mobile devices.
Their games are occasionally available at unlicensed, illicit online casinos.
A limited number of table games are available.
Endorphina is one of the top casino software developers. If you're an avid casino player, then you've most likely heard about Endorphina. Read more here.
Endorphina appears to be doing fine; players seem to enjoy their games, and their art staff is pretty good.
Birkirkara, Malta is the company's location, while Malta and Curacao are the licensing jurisdictions.
43 Casinos have been accredited by Endorphina since its establishment in 2012.
Contact information
Endorphina's website is http://www.endorphina.com.
The phone number for calls is +420 222 564 222
The Email address is main@endorphina.com.
Endorphina may not be the most well-known name in online gaming, but this game creator employs some of the industry's best mathematicians, designers, and programmers. They have managed to establish a portfolio of games that appeal to ALL sorts of players by utilizing cutting-edge technology.
One of Endorphine's guiding principles has always been that their games are "designed to be enjoyed by players with ALL playing preferences." This means that many of their games can be played at both 'low-roller' and 'high-roller' stakes — just one of the ways the developer responds to the demands of as many players as possible.
While Endorphina's game selection is not very impressive – especially when compared to some of the larger producers – the company is growing, and its games can now be found in an expanding number of online casinos, indicating that gamers are enjoying their offerings.
Software Platform
Endorphina has chosen to produce its games in Flash, which would have been understandable a few years ago, but with the rise in popularity of mobile gaming, it is interesting to find that they have not yet started building their titles in HTML5, the suggested format for mobile-friendly games.
Regardless, their games look great – just keep in mind that you might not be able to play them on mobile devices.
Video Slots
We will look at a few of Endorphina's most popular slot machines in the following section.
The games listed here are all available to play online, albeit players from the United Kingdom and other European nations may have difficulty finding them because not all of their games are licensed globally.
Voodoo slot: Voodoo is one of Endorphina's most popular video slot releases, and it revolves around the scary, horrific world of Voodoo, as the name suggests. The slot, which features realistic-looking graphics and imagery, is known for its spectacular bonus round, but the main game is also enjoyable, making it a terrific all-around slot.
Twerk: Who doesn't enjoy 'twerking' on the dancefloor? And it is for this reason that Endorphina chose the name Twerk for their game. Twerk, which uses an unusual 3X3 grid structure for the developer, is inspired by classic slots, but the aesthetics and imagery bring it into the twenty-first century.
The Vikings: It does not take much to figure out what "The Vikings" is all about, and as you might think, the slot has a variety of Viking characters on the reels, as well as realistic-looking symbols like a Vikings Shield and a Viking Longboat. A thrilling bonus round delivers single-spin jackpots of over 1,000 times, and the slot's strong volatility will appeal to gamblers looking for greater payouts.
Fairy tale: Almost every game developer has a Fairy Tale-themed slot in their portfolio, and Endorphina is no exception; Fairy Tale is their offering in this genre, and it is based on several fairy tales, including Jack and the Beanstalk and Rapunzel. Great graphics, fun gameplay, and a possibly lucrative bonus are just a few of the reasons to try it out!
Stone Age: If you have ever longed to travel back in time to the prehistoric era, you're in luck because Stone Age, an Endorphina video slot, will transport you there. It is easy to understand why the game has become one of the developer's most popular products, with stunning graphics and a wide range of stake options.
Macarons: Macarons are a traditional French dessert, and Endorphina has created a slot game that allows you to experience these delectable treats… WITHOUT being concerned about your waistline! Macarons, a game with a strong French theme, is not one of the game developer's most popular titles, but it is worth mentioning because it demonstrates the developer's impressive graphics abilities.
Sushi: Sushi… You either adore it, despise it, or want to flee in terror at the mere thought of it… That's why folks who play Endorphina's "Sushi" either adore it or despise it! The game features an unusual 3X3 layout, double symbols (as seen in NetEnt's "Flowers"), and overall, despite the weird theme, the game plays nicely and can dish out some large prizes!
Safari: Safari was Endorphina's first four-row video slot, and as you might expect, it is all about safaris… with Turtles, Rhinos, Elephants, and Lions featuring on the reels. The game's sleek and fluid design makes it incredibly entertaining to play, and the game's exciting bonus round gives enormous win potential.
Geisha: One theme we have seen successfully used by almost all game developers is that of Geishas – and "Geisha," Endorphina's take on the ever-popular theme, is a 3-reel, 5-row video slot that plays more like a classic, traditional slot, making a nice change for players looking for something a little less 'in your face.'
While Endorphina has yet to leap mobile-optimized slots, their commitment to creating high-quality games cannot be questioned, and it is no surprise that they are quickly becoming one of the most popular game creators in today's fast-paced online gambling sector.