The King Slot: All You Need to Know About This Endorphina Slot
The King slot is one that takes you back to the medieval times, when Lands were ruled by kings and queens. Play in this Endorphina slot for a chance to win a jackpot of as high as 15,000 coins.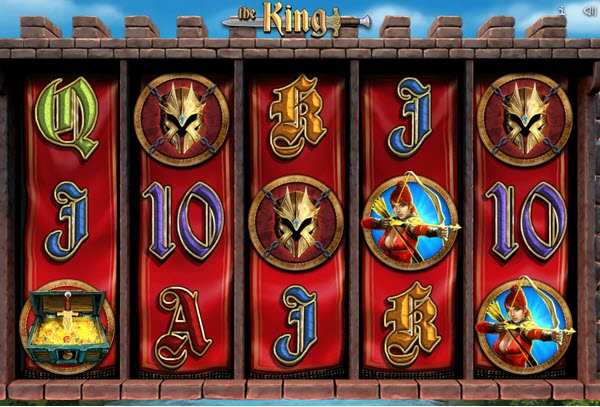 Best Endorphina Casinos
Relive Medieval Times and Win Gold with King Arthur
Monarchs had the authority to decide what would happen to their country before governments. The Pope, for example, excommunicated King Henry VIII in 1533, prompting the king to form his Church of England.
King Arthur is a mythological leader from the 5th century who is said to have brought the British tribes together to resist the Saxon invasion. When you play Endorphina's The King slot, you can revisit medieval periods as well. See if you have what it takes to end your gaming session on a good note throughout your reign and playtime. Continue reading to find out if this Bitcoin slot machine will become your new favorite game.
Sounds and graphics
This slot is inspired by the Middle Ages. The symbols and background all go well with the overall idea. In a stone fortress, the symbols are protected from intruders by a beautiful red-and-gold tapestry. The tapestry's bright hues contrast nicely with the sky blue of the clouds. You get the impression that the slot machine is a small castle in the woods. Red flags blow in the wind in the background, providing flair to the slot game.
It is fantastic that the music and sound effects are not too loud or too quiet. You can freely deliberate on the best approach to optimize every bet you make, just like a monarch contemplating his next move, without any interruptions.
Gameplay
The King slot symbols are a fantastic complement to the theme. Among the Archer, King, Gold Mask, Shield, and Treasure Chest emblems are the conventional 9, 19, K, Q, J, and A symbols. Click the Auto option if you want to watch the reels spin without stopping. Small numbers will show below the Auto text if you want to keep track of your spins.
If you play this game with the maximum number of active pay lines, the smallest stake is 10 coins, and the greatest wager is 100 coins. Because you may alter your wager and the reels to meet the size of your bankroll, this is a great feature to have. A lot of silver symbols appear when you press the Menu button. You may view your game statistics, paytable information, change your autoplay settings, and more in this section.
Special Features and Bonuses
As the King is an important card in Bitcoin poker, you may expect a crown suitable for a king to be one of the game's better-paying symbols. The Crown is a Wild symbol that will double your winnings if it appears in a winning combination.
The brave silver Lion Crest is a Scatter symbol in this game. You can win 15,000 coins if you get five symbols on the reels. In addition, you will receive 15 free games and a 3 times multiplier. The red tapestry changing to a blue tapestry is an excellent indicator of these free spins. The Take a Risk button is another unique feature. You can choose to double your winnings this way if you obtain a winning spin. When you click the Take a Risk button, you will be presented with a face-up card and four face-down cards. Your goal is to choose a card that is higher than the card that is facing up. If you are happy with the size of your win, you can instead click the Take Win option.
Why Should You Play The King Slot?
You'd think that, in this day and age of Bitcoin casinos, playing The King slot would be a little out of place. Modern graphics and nice bonuses, on the other hand, make this game enjoyable to play. There could be more bonus games in this game; there are a lot of five-reel slots out there, and it will take a lucrative design or extra game to hold a capricious monarch's interest. Aside from that, this is a fun slot game that deserves a second look.