Play Mr. Vegas 2: Read Our Unbiased Online Slot Review Now!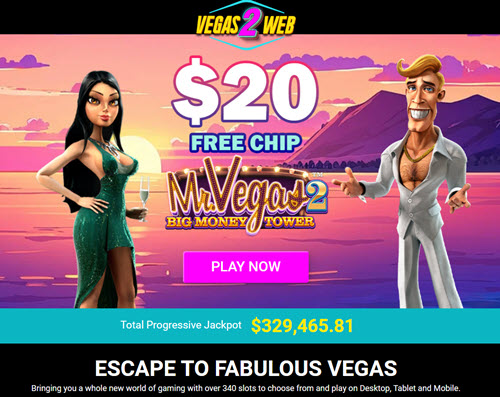 Uncover the secrets of Mr. Vegas 2 with our in-depth, unbiased online slot review. Experience the thrill and excitement of this game – read now and discover!
Feeling lucky? Get ready for the gaming rush of Betsoft's new release, Mr. Vegas 2, where high stakes meet the high class. Set against the glittering backdrop of Las Vegas, the show's star, Mr. Vegas, is back in his element, ready to welcome you into the thrilling world of online slots.
This unbiased review is your ultimate tour guide, providing an in-depth overview of the game, including its gameplay, stunning graphics, immersive sound effects, bonus features, RTP, and volatility. Buckle up and join us as we navigate this vibrant casino labyrinth, helping you make an informed decision about spinning the reels of Mr. Vegas 2.
Game Overview
Mr. Vegas 2 is not just a game; it's a spectacle. With a lively structure of 5 reels, 4 rows, and 60 paylines, this video slot beckons players to immerse themselves in its immersive gameplay. Accommodating all types of gamblers, the game has a wide betting range, from a modest 0.3 to a daring 150. The RTP, a crucial indicator of potential returns, stands at a default of 96.06%, with variations offering 94.03% and 92.10%.
The high volatility of Mr. Vegas 2, while resulting in less frequent payouts, ensures that wins, when they come, are significantly larger, peaking at a whopping 2601x the bet. With a hit frequency of 18.22%, you can expect a winning spin of roughly one in every five attempts.
Symbols and Payouts
A dazzling array of symbols with unique payouts is integral to the Mr. Vegas 2 gaming experience. The game features ten regular symbols that lend a classic casino vibe and keep the gameplay engaging.
Starting with the lower-paying symbols, the game incorporates card symbols (A, K, and Q) and a Lucky 7. As you venture further into the game, you'll find medium-paying symbols reflecting the true essence of Vegas-style gambling. These include dice, casino chips, and a shimmering diamond.
The real stars on the reels, however, are the high-paying symbols. Two elegant ladies and the charismatic Mr. Vegas himself can lead to lucrative winnings. Landing three or more of these symbols on a line can result in payouts that range from 3.33X to a staggering 2000.00X the bet.
Mr. Vegas 2 also introduces a dynamic wild symbol, the Big Money Tower. This symbol can replace any other, except the scatter, to form winning combinations, heightening your chance of hitting the jackpot. Speaking of the scatter, it's the Big Wheel symbol, capable of unlocking the bonus round, which opens the door to even more thrilling rewards and gaming excitement. With such a diverse range of symbols and payouts, every spin in Mr. Vegas 2 promises a shot at fortune.
Exciting Features
Mr. Vegas 2 doesn't hold back when it comes to thrilling features. The Wild Symbol is like the ace up your sleeve, substituting other symbols to boost your chances of scoring a winning combo. Equally thrilling is the Stacked Mystery Symbols feature, which transforms into any random symbol, adding an element of surprise to every spin.
But the real game-changer is the Big Money Tower feature. Triggered by landing three or more bonus symbols, this multi-level extravaganza allows you to climb a tower by spinning a wheel. Each level brings increasingly attractive rewards in cash prizes, free spins, and multipliers.
Remember that the Free Spins feature offers a selection of three variations: sticky wilds, expanding wilds, and random wilds. Each variation adds a unique twist to the gameplay, ensuring your gaming experience stays fresh and exciting.
Bonus Buy Option
In the riveting world of Mr. Vegas 2, players are offered the chance to take control of their fortune with the enticing Bonus Buy feature. With this, you can leap straight into the action and forego the wait for free spins to trigger naturally. This ticket to the fast lane is priced differently for each Free Spins variation. For a 3x multiplier over 10 free spins, you're looking at the cost of 78x your bet.
If you'd rather take 7 Free Spins with a 5x multiplier, the price bumps up to 123x your bet. And for those who prefer a swift 5 Free Spins boosted by an 8x multiplier, the ticket costs 104x the bet. This feature empowers players, allowing them to tailor the game to their preferences. However, note that the thrill of the Big Money Tower feature is exclusively earned through gameplay, maintaining a unique suspense that money can't buy.
Conclusion
From its captivating gameplay to its rich graphics and sounds, Mr. Vegas 2 offers an unparalleled online slot experience. With its exciting features, wide betting range, and varying RTPs, the game caters to cautious players and risk-loving high rollers. Its high volatility offers the thrill of potential big wins, making every spin a suspense-filled event.