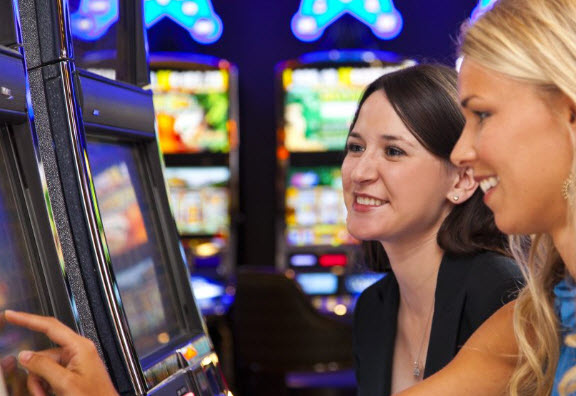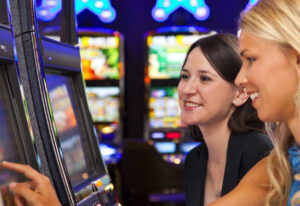 The International Game Technology (IGT), created in 1997, was the beginning of this trend of taking popular culture and turning it into slots. The Wheel of Fortune was the basis of the slot machine Money Fortune Slot Machine. There were even frames from this show, played during the bonus round of this game. 1998 marked the beginning of a series known as Celebrity and TV-Series Slots. The first of these slots was Elvis slot machines.
A lot of popular themes were the inspiration for slot machines in many parts of the world. A lot of popular slots based on several television shows like Deal or No Deal, Who Wants to Be a Millionaire, Price is Right, Amazing Race, American Idol and Jeopardy were inspired by the Wheel of Fortune slot. A number if slots also took inspiration from popular movies like Avatar, Ace Ventura, Rocky, Legally Blonde, Star Wars, Star Trek, Scarface, Sex in the City, The Good the Bad and the Ugly and Forrest Gump. After Elvis, a lot celebrities also saw themselves as the main Inspiration of certain slots. Some of the celebrities like Bruce Lee, Andre Giant, Michael Jackson, Dolly Parton, Elton John and Marilyn Monroe saw themselves immortalized in online slots. After winning seven races in one day at the Ascot Hippodrome, Frankie Dettori saw himself immortalized as well in the Frankie Dettori Magic Seven slot machines. You had slot machines named after Hulk Hogan the wrestler (Hulkamania), slots machines that immortalized the actor David Hasselhoff and even Ellen DeGeneres, the TV presenter.
Classic Mechanical Slots
As time went on, the operation of slot machines didn't undergo much of a change from the time their were invented (in the late 19th century) to the early 1960s. The player had to put in a coin. When a coin was inserted, a lever was unlocked on one side of the machine. Then the player had to pull the lever so that he could spin the reels. With symbols imprinted on them, the reels stopped one after the other (when changes were made, the reels stopped one after the other from right to left so as to show the players that reels spin at separate turns, to make the results less obvious and randomize the game even more). There was a coinciding moment between the holes in the plates inside the drums and the symbols. If there was a winning combo that managed to fall out of the reels, the holes got lined up in a certain way. This way, your payout was activated and ready for payout.
A Classic 777 Slot Machine had three reels. On each of these reels, you had 10 symbols imprinted on them. The number if winning combinations you could make was 1000 (10x10x10). A innovation that came really early was a drum that appeared with twenty symbols. There was twenty symbols on each reel so the number of possible combos was increased. It went from 1000 to a whopping 8000 (20x20x20). As a result of this, you had much more winning combinations and the payouts that went with them were augmented as well.
Electronic Slots
There was the introduction of electronic details into slot machines. This was done in the 1960s by Bally Manufacturing. The first slot that had these augmentations was the Money Honey slot and this was done in 1963. Some of these augmentations were random number generator a (RNGs) instead of a manual reel spin, deciding to play a few coins and choosing game lines, video screen and more. You will see that this technology is present in practically all modem day slot machines, even spinning reels. When you drop coins (or insert tickets or paper money that had credits for a fixed amount), the player had the choice to the amount of credits he wanted to play with in that game. On a slot machine, when a player presses on a button on the keyboard or on his slot machine, or even pulls the lever in some slot machines, the results of the random number generator are covered by a game processor into the symbols that eventually appear on your screen.
When symbols came into play (with the video screen on with RNG synchronized mechanical reels), you get a reward when your combination ends up to be a winning one.
Electronics have brought about quite a change to slot machines. But in spite of all the modernity, slots function pretty much in the same way as they did before. First of all, even though results are automatically determined by the RNG, there is a program that reproduces the sounds and actions of classic slot machines. Another thing is you have billions of combos that can be generated. This way, you have huge payouts on Multicoin Progressive Slots like Nevada's Megabucks. Thirdly, you have TITO readers (ticket in, ticket out) that replaced coins. There is no need to walk around with buckets of coins, gloves and hand sanitizers. All they have to do is get a ticket that corresponds to a specific amount of money. While you're playing, the slit machine with accumulate your credits and use them. When you finish the game, you get the remaining credits exchanged into credits.
Biggest Ever Slots Known to Man
The first slot that really gained in popularity was the Liberty Bell slot machine. This one was built by Charles Fey in the 1890s. The highest payout you could get when all three reels had the bell on tjem was 20 coins. In 1900, things changed a little. The maximum payout on these machines was 100 coins and they feel out of the pipe. The first modern day slot machine created by Bally Manufacturing in 1963 (Money Honey) had a hopper that could house up to 2,500 coins and other electronic components. Progressive Jackpots brought about an increase in jackpots and actually boosted the popularity of slot machines. This was because you had payments on different slots. The progressive slot that got the most renown was Megabucks. This was was invented by the International Gaming Technology in 1986. At that time, this was the slot machine that have the highest payouts. Only three coins can be dropped into the slot and if each of the three reels stop at the logo of Megabucks, then you have gotten the accumulated jackpot.
– $5,000,000 – the first Megabucks jackpot that went over $5,000,000 was won by Terry Williams. This was in 1987, on February 1 in Harrah Casino, Reno, Nevada.
– $4,600,000 on the Opening Day of The Mirage Casino – The Mirage Casino was opened on November 22,1989 by Steve Wynn. This was the very first new casino opened in the Las Vegas Strip in almost two decades. Elmer Sherwin, on this very day, got the Megabucks jackpot of $4,600,600. There was a myth that came up after this relating to winning a huge jackpot on the opening day of a casino. But this myth doesn't give an explanation as to why 16 years later, Elmer Sherwin hit another big Megabucks jackpot. This was on September 19, 2005.
– $27,000,000 – November 15, 1998 was the day that a 67 year old pensioner won a Megabucks jackpot of $27,580,879.60. This was at Palace Station Casino, and it was first Megabucks jackpot that went over $20,000,000. This same man had won on the Wheel of Fortune slot, $680,000 at this same casino.
– $34,900,000 – A waitress known as Cynthia Jay won the Megabucks jackpot that totaled $34,900,000. This was at a Desert Inn casino is Las Vegas on the 26 January, 2006. About six weeks after this, she got into a car accident in which her sister died. Cynthia Jay escapes with grave injuries. This brought up the Megabucks Curse myth.
– $39,900,000 – A programmer based in Los Angeles, won the Megabucks jackpot worth $39,710,826.36. This was on March 21, 2003 at Excalibur Casino in Las Vegas.
– A second Megabucks jackpot, $21,100,000 – After winning is first Megabucks jackpot worth $4,600,000 on the opening day of The Mirage Casino in 1989, Elmer Sherwin got lick again. This time around, it was at the Cannery Casino in Las Vegas where Sherwin hit another Megabucks jackpot worth $21,100,000 on September 19, 2005.
Interesting Facts About Slots
Pokies. A common name for slot machines in Australia and New Zealand is "pokies". This came from the phrase "poker machines." This term could still be used to talk about other machines.
Fruit Machines. A lot of times, you would hear slots being called "Fruit Machines." This was how the first slot machines were referred to ask, as you could see fruits (plums, lemons, oranges, cherries) on the reels. Quickly, this name spread widely, and all slots became known as fruit machines, most especially in the UK and Europe. So as to stop the monopoly Charles Fey had in the American slot market, Herbert Mills of Chicago developed a slot machine in 1907. This one was different enough from the slot machine that it could have a separate patent. There were a couple of mechanical differences and instead of playing cards and suits, you had fruits on the reels. In this era, slot machine owners said their slots were for the sale of chewing gum when asked about their legality. According to them, the fruits showed the flavor of the chewing gum that was going to be won by the player.
American Tradition. After a survey was conducted in 1938, the results were as follows. It shows that 23% of Americans play slot machine games. Also, 29% of Americans played church lotteries, 26% on clothing lotteries, 19% placed bets on the elections, 13% got prize draw tickets and 10% placed bets on races.
One-armed Bandit. This name "one-armed bandit" gets its origin from a number of people. One version claims that this term came about when bank robbers, John. Dillinger and Charles "Handsome" Floyd were playing on Slots. When Dillinger put a quarter in the slot machine, he said, "If you have one of these yjings, you can rob people without weapons." Floyd showed his agreement, after he pulled the lever he said, "And this gangster has only one hand."
Almost Hit. On March 14, 2001, three Megabucks logs fell on the reels after Kirk Tolman pulled the lever of a Megabucks slot machine. This was in Wendover, Nevada. An acquaintance got him distracted though so instead of three coins, he dropped just two. And consequently, instead of $7,960,000, he won $10,000.
The Operation for Two. At the French casino Palavas-les-Flots, on March 6, 2009, Marie Hélène Jargel decided to try her luck by putting in a €50 bill into the slot machine. Her friend Francis Sung pressed the luck button to start the game. Finally after a grueling 12 reel spins, and when 3 sevens fell out, the jackpot was hit by Marie Hélène Jargel. It was worth €2,200,000. Her friend, Francis Sung, filed a lawsuit against her. Jargel was told to pay 20% of the amount she received to Sung. This was in December 2009. According to the judge, there was no "court ruling for a winner in a slot machine game".
Lion's Share. In Las Vegas, Nevada, there was a progressive slot at the MGM Grand Casino, opened in December 1993. This was the Lion's Share slot and it had 50 casino slot machines, all in one jackpot. As the machines got old and were replaced by new slots, there was issue with the jackpot in this casino. The jackpot was from the players money, so there was no way thay the MGM Grand admin could get rid of the slots completely. Finally, only one Lion's Share slot machine was left in the hall, and it continued operating using the spare parts of other slots. There was even a page created for this slot machine on Facebook and it got an actual fan club. 2014 made it even more popular as there was a Wall Street Journal on it, the stubborn slot and its fan club. A New Hampshire couple, married, who had read about the Lion's Share slot in an article, came to Las Vegas to try their luck. Linda and Walter Misco actually hit the jackpot. They won $2,400,000 and finally, MGM Grand could get rid of this veteran slot.
Double Megabucks. The world's largest jackpot is known as the Megabucks, it has a combination of slot machines in the whole of Nevada. There is only one player so far that has managed to get this jackpot twice, Elmer Sherwin. The first time, he got the $4,600,00 jackpot. This was on The Mirage Casino opening day in November 1989. Almost sixteen years later, he won his second jackpot, which was much larger than the first. This 92 year old man won a jackpot worth over $21,100,000 at the Cannery Casino.