Bigpot Gaming Uncovered: Is This the Future of Casino Software Excellence?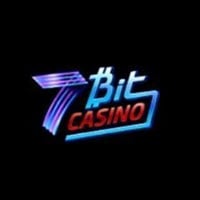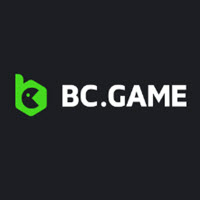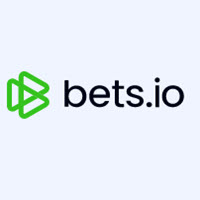 In the ultra-competitive world of iGaming, new software studios need to bring something extraordinary to the table to succeed. Bigpot Gaming, founded in 2022, enters the fray touting engaging gameplay, multi-platform accessibility, and unique bonus features that energize players. This young company aims to capture the imaginations of both seasoned and novice players who seek modern slots and table games that entertain, excite, and reward.
With a growing portfolio of over 50 HTML5 slots, traditional table games, and jackpot titles, Bigpot Gaming seems ready to make its mark. Its emphasis on innovation and understanding modern gaming trends makes Bigpot one to watch. We'll analyze this upstart software studio across a range of factors to determine if they have what it takes to become a leader in casino software excellence.
The Evolution of Bigpot Gaming
As a fresh face in the iGaming scene, Bigpot Gaming wasted no time in rolling out offerings in 2022 to capitalize on an online casino market valued at over $92 billion. Beginning with a modest but solid portfolio of slots and table games built on HTML5, Bigpot Gaming has expanded rapidly in its short existence. This provider has demonstrated the ability to grow at scale in an accelerated timeframe.
In addition to building out its slot library, Bigpot Gaming dove into the lucrative jackpot slot vertical, a smart move considering jackpot slots can drive higher revenue and increase player retention. Titles like Monkey King 777 Jackpot and Rhino King 777 Jackpot incorporate the popular 777 mechanics, where landing three 777 symbols triggers mini, minor, and major prizes. Their HTML5 platform ensures these potentially lucrative jackpot slots perform smoothly across desktop and mobile.
Rather than saturating the market with hundreds of mediocre games, Bigpot Gaming has focused on curating a quality-over-quantity portfolio. This boutique approach allows them to focus on fine-tuning innovative features and optimizing gameplay. With growth trends looking positive and big plans ahead, Bigpot Gaming seems to be gathering steam rather than losing it.
Dive into the Slot Universe
In the vast cosmos of online gaming, slots have always held a special allure for players, offering a blend of excitement, unpredictability, and the potential for significant rewards. Bigpot Gaming, despite being a relatively new entrant in the iGaming industry, has managed to carve a niche for itself with its distinctive slot offerings. Their approach to slot development is both innovative and rooted in understanding the preferences of modern players.
One of the standout features of Bigpot Gaming's slots is the sheer variety of themes they offer. From the nostalgic charm of retro-themed slots that transport players back in time with fruits, golden bells, and Bar symbols to the mystique of the Ancient Egyptian theme with games like "Book of Pharaoh" and "Cleo's Fortune," there's something for every kind of player. For those with a penchant for Norse mythology, the Viking-based slot "Last Valkyrie" promises a wild spinning adventure. Greek mythology enthusiasts aren't left out either, with titles like "Legacy of Midas" and "Medusa's Blessing" offering a chance to immerse oneself in tales of gods and heroes. Moreover, animal-based slots and other diverse themes ranging from the Day of the Dead to science and pirates ensure that players have a plethora of choices to keep their gaming experiences fresh and engaging.
Beyond the themes, what truly sets Bigpot Gaming's slots apart is their unique approach to game mechanics. While many of their slots utilize the familiar 5×3 reel matrix, they aren't afraid to experiment. For instance, "Wolf Begins" features a 4×3 reel engine, and "Fantastic Fairies" offers a more streamlined experience with just three reels and three rows. This flexibility in design ensures that both traditionalists and those seeking something different can find a game that suits their tastes. Furthermore, the varying payline structures, ranging from 5 to 50, and even games with a 243-ways-to-win payout structure add another layer of intrigue for players.
So, Bigpot Gaming's foray into the slot universe is characterized by a blend of tradition and innovation. By offering a wide range of themes and constantly pushing the boundaries of game mechanics, they ensure that players always have something new and exciting to look forward to. It's this commitment to excellence and understanding of player preferences that positions Bigpot Gaming as a force to be reckoned with in the world of online slots.
Bonus Mechanics: A Game Changer
In the ever-evolving world of online gaming, it's not just the aesthetics or themes of a game that captivate players; it's the intricate mechanics, especially the bonus features, that truly elevate the gaming experience. Bigpot Gaming, in its pursuit of excellence, has recognized this and incorporated a plethora of bonus mechanics that not only enhance gameplay but also increase the potential for big wins.
Rounds of free spins are a staple in many online slots, but Bigpot Gaming takes it a step further. Instead of just offering a standard set of free spins, they've integrated unique triggers and multipliers that can amplify a player's winnings during these rounds. These free spins often come with added features, such as expanding symbols that can cover entire reels, turning a potential small win into a substantial one.
But the innovation doesn't stop there. Win multipliers are another exciting feature in Bigpot Gaming's arsenal. These multipliers can significantly boost a player's winnings, especially during special rounds or after landing specific symbol combinations. The thrill of seeing one's winnings multiplied several adds an adrenaline rush that many players seek.
Wild symbols have been a part of slot games for a long time, but Bigpot Gaming introduces variations like walking wilds, which move across the reels, and wild replacements, which can transform other symbols into wilds, creating more winning combinations.
Perhaps one of the most intriguing features is the bonus-buy option. For players who are impatient or those who want to dive straight into the action, this feature allows them to purchase direct entry into a game's special feature, bypassing the base game. It's a bold move, catering to a niche of players who are willing to stake more for immediate gratification.
Beyond Slots: Table Games and More
While Bigpot Gaming hangs its hat on creative slot development, the provider is also rounding out its profile with classic table games like roulette, baccarat, blackjack, and Dragon Tiger. Their European rules roulette provides an authentic experience with call betting allowed. Smooth graphics and lifelike animations enhance the roulette gameplay.
Fans of 21 will appreciate the ability to play up to five hands simultaneously in blackjack and take advantage of side bets like Perfect Pairs. Table game enthusiasts craving authenticity will find it in Bigpot's suite. Though not a powerhouse in table games yet, Bigpot Gaming succeeds in covering the basics across slots, table games, and competitive jackpot slots.
Mobile Gaming: A Seamless Experience
One of Bigpot Gaming's strongest attributes is its mastery of mobile gameplay and its ability to optimize the user experience across device types. Developed natively in HTML5, their slots, and table games translate flawlessly to the small screen without sacrificing features or payouts. Fast loading times and lag-free performance make for smooth sailing in mobile mode.
Players can toggle seamlessly between desktop and mobile play at their convenience. Bigpot's mobile gameplay shines with sleek design, intuitive controls, and simple one-tap functionality. Everything, from spinning the reels and selecting paylines to adjusting bets and utilizing auto play, performs responsively on iOS and Android devices. Tablet and smartphone users will delight in their robust mobile experience.
Trustworthiness and Security
Operating ethically and ensuring fairness requires earning certifications from respected gaming authorities. Although a relatively young brand, Bigpot Gaming submitted its slots and software to testing labs like iTech and BMM for evaluation and certification. By doing so, Bigpot establishes trust and gives players confidence that outcomes are truly random as advertised.
Their games are available in an array of languages and currencies, underscoring their commitment to accessibility. Offering cryptocurrency support also shows responsiveness to user preferences. While their portfolio has room to grow, their integrity in pursuing proper licensing and security protocols is evident.
Conclusion
In an industry where only the innovative survive, Bigpot Gaming has shown creativity, vision, and technical prowess that could fuel them to gaming stardom. Their meticulously designed slots and expanding portfolio reveal a development team with their finger on the pulse of player behavior and expectations.
With quality over quantity as their guiding light, Bigpot Gaming aims to disrupt the market not through sheer volume but by crafting games that engage, reward, and inspire loyalty. Their penchant for making slots shine through immersive themes and electrifying bonus features makes Bigpot one of the most promising studios on the rise. While the verdict is still out on whether Bigpot will become an elite developer, their launch shows all the markings of a studio destined for greatness.